Raising Start Up Finance (Written under the pseudonym "Phil Stone")
Published by How to Books Ltd in their ESSENTIALS series
September 2001
ISBN - 1857037057
Price: £4.99 (Approximately 96 pages)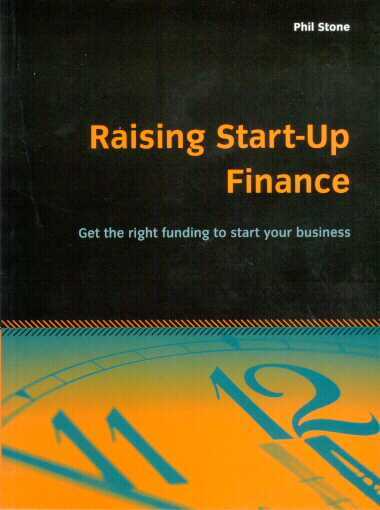 Gaining the right type of funding for you business is just as important as gaining funding at all. This aspect is often missed by entrepreneurs. They consider that they have the funds themselves to start the business and do not consider outside funding to be necessary. This could be a fundamental mistake.
If you invest all of your own money into the business what can you do when things go wrong? By that stage all of your money has been lost and no funder is going to consider your request for borrowing. If you had gained support from the outset, and left some of your capital in reserve, matters would be entirely different. At least you could do something to rescue the business.
All it needs is for your first customer to be late in paying you and you are left high and dry. If you had allowed for such things on a contingency basis in your original business plan it would not be detrimental to your business.
Gain the right mix of funding from the outset and you are more likely to succeed. It is not difficult to raise funds provided you adopt the right approach. Funders are in business to lend money. Understand what they want to see and how to approach them and you will gain their support.