Make Marketing Work For You (Written under the pseudonym "Phil Stone")
Published by How To Books Ltd
March 2001
ISBN - 1857036948
Price: £7.99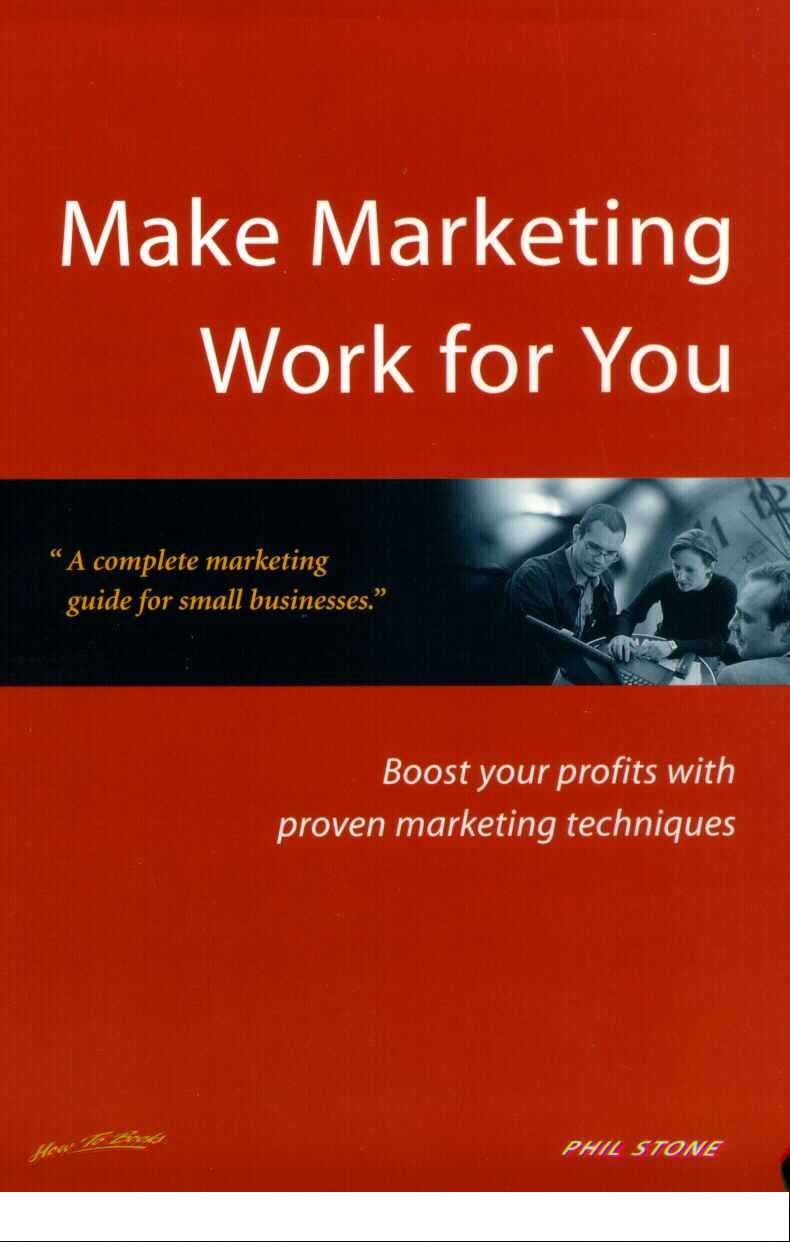 Marketing is not a new concept. It has been used for hundreds of years by traders throughout the world. Nor is it a mystical subject requiring hours of study. It is merely a logical process which brings together the needs of the customers in the market and you as a business.
This book aims to dispel the myths relating to marketing and explain the tools that you can use to successfully market your business. Approach the subject with an open mind and you will quickly see how supposedly complex theories can be easily understood and used to your advantage.
By using these tools you can understand exactly where your business stands in the market and subsequently plan to exploit the opportunities available to you. You will also be able to recognise any potential threats and take early action to counter them.
The whole key to successful marketing is about gaining a competitive advantage by having the right products, in the right place, at the right time. You may have invented the greatest product of all time but unless you have a customer willing to buy it you are unlikely to make any money.