Buying a Franchise (Written under the pseudonym "Phil Stone")
Published by How to Books Ltd in their ESSENTIALS series
December 2000
ISBN - 1857036182
Price: £5.00 (Approximately 64 pages)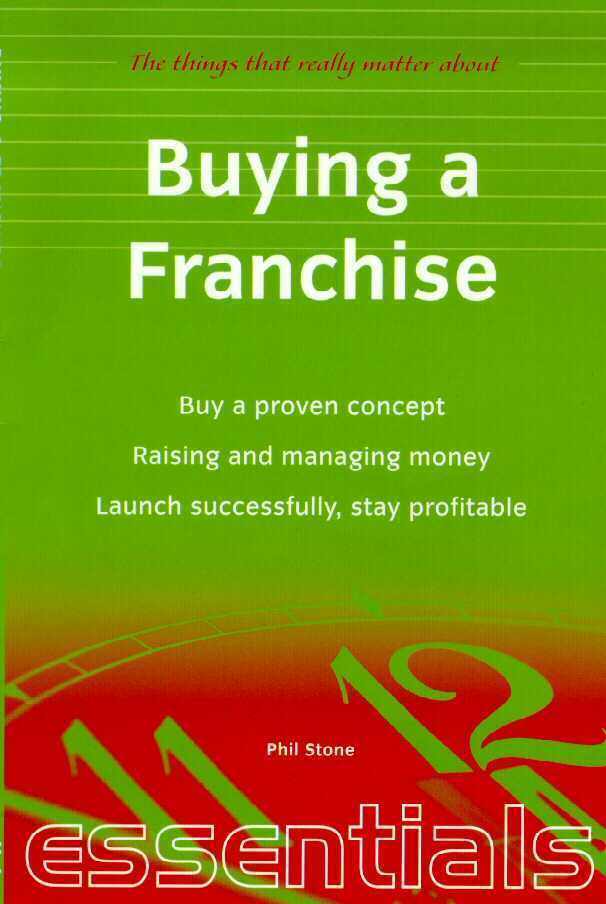 Did you know…
Four out of Five new start businesses usually fail within five years and yet around 90% of new franchise operations will have succeeded.
Franchising provides an opportunity to purchase a tried and tested business concept with usually an established brand image.
Gaining funding to purchase a franchise is easier than raising money for a new start business.
The franchise market is expanding rapidly. When the book was originally written there were some 570 different franchise opportunities with a combined annual turnover of £7 billion.
The cost of purchasing a franchise can range from a few thousand pounds to hundreds of thousands of pounds.
Buying a franchise is not an easy option, you still have to work hard to succeed.
Key Points
The book strips away all the myths and jargon relating to franchising and clearly explains the disadvantages as well as the advantages of buying a franchise

It is written in an easy to understand manner to allow you to explore whether franchising is suitable for you

Provides practical advice and guidance on how to select and evaluate a franchise opportunity

Contains a comprehensive outline of what you can expect to get for your money and what will be expected from you once you have purchased a franchise.